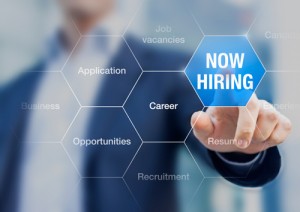 Candidate Links:
Synergy Staffing and Search Group is committed to excellence in quality recruiting and reliable service to our candidates and the clients we serve. Our candidates enjoy the unique experience of working with seasoned professionals to assist them in determining their career direction and personal growth opportunities.
Based on your preferences, we will identify and present you with the positions that accurately reflect your chosen career path, while keeping all of your information strictly confidential. We will discuss opportunities in detail with you, respect your choices and ask your permission to proceed with a client presentation of your background and experience. We will also brief and prepare you for all client meetings. Following the interview, we will provide you with feedback in a timely manner.
Our goal is to assist you in finding that "perfect fit" based on your skills and experience so we may present you with the right career opportunity.
Please email your resume to [email protected], or feel free to reach us at (913) 312-2300.
FIND US
Synergy Staffing Services
& Synergy Search Group
9900 W. 109th St.
Suite 250
Overland Park, KS 66210
Phone: (913) 312-2300
Fax: (913) 312-2304